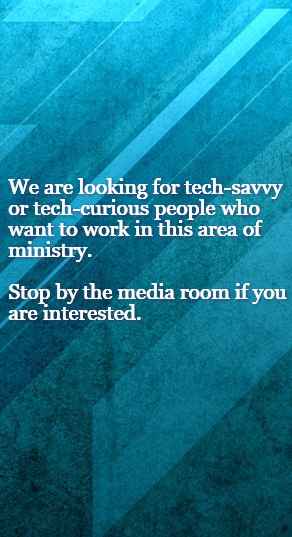 The media ministry at BGT uses technology to enhance the worship and learning experience of those inside and outside the church. We offer a number of opportunities to learn from God's word, including access to both audio and video of recent messages. There are many opportunities to get involved in the media ministry (computer, camera, sound, and equipment technicians).
The media staff is composed of faithful church members who are invested in facilitating worship through technology. Discipline, a good work ethic, desire for excellence, and a positive attitude are necessary to work well in this area of ministry. If you would like to learn more about what we do or how you can be a part, contact James Graham at bgtmedia@live.com.
Positions
Computer Technician
Camera Technician
Sound Technician
Social Media Technician
Website Technician
To listen to sermons by Pastor Williams, check out our Sermons page.